Youth Speed and Conditioning Classes
Ages: 9-12
Dates: September 20 – November 8, 2018
Time: 6:30pm – 8pm
Cost: $200
Boost speed, agility and stamina for any sport!
Apex Indoor Sports introduces our Youth Speed and Conditioning Program. Enhance your child's performance in fall sports with our speed and conditioning classes with NSCA certified strength and conditioning specialist Brian Chacha, with no worries about the Texas weather. Our climate-controlled indoor space is the perfect environment for these powerful workouts to improve your child's strength, power, and endurance.
Classes will focus on training and conditioning but will also be fun! The kids will spend the first 60 minutes of each class learning and practicing a variety of speed and conditioning drills with our certified strength and conditioning specialist. The final half hour of each class will be devoted to fun, with the kids participating in scrimmages of various sports.
Your child will learn and experience the following, all in our climate-controlled space:
proper running mechanics
mobility for different sports
advanced recovery methods
mental focus and training to gain an edge over the competition
Detailed focus will be placed on
increasing speed through better body mechanics,
improving overall core strength,
increasing explosive abilities,
training the cardiovascular system to maintain power and endurance, and
learning how to recover between practices and games
Brian Chacha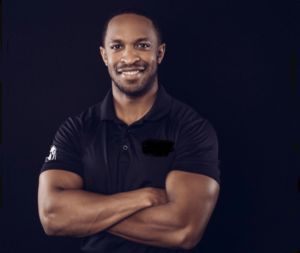 Brian Chacha is an NSCA Certified Strength and Conditioning Specialist and a Certified Mobility Specialist in Functional Range Conditioning. He has a BS in Exercise Physiology. He is also a charismatic, fun-loving coach that loves to watch his athletes and clients improve. He spends most of his days working personally with clients and the rest of his time with his wife and two kids. You can expect open and honest communication from Brian, who is a good listener and has a passion for improvement. He's a bit of a nerd and has a wealth of knowledge about health and wellness that he's not shy to share, just ask!